Free Consultations

Proven Solutions

Professional & Discreet

50,000+ Patients
Hair Transplant Clinic Cardiff
Falcon Drive, Cardiff, Glamorgan, CF10 4RU
Enhance Hair Restoration are the leading providers of hair transplants in Cardiff. Our team combine years of experience and excellent customer service to bring you the very best hair loss treatments to Cardiff. We are leading innovators of hair transplant surgery in Cardiff and are at the forefront of research and new techniques to provide the best results. Our service has been recognised and presented with the ARTAS Centre of Excellence Award for innovative and excellent service over four consecutive years. Because of this we have been granted the chance to work on the development of the ARTAS Robotic Hair Transplantation System and Hair Studio.
Start Your Journey With Enhance Hair Restoration
Book a FREE consultation and get started.
Hair Loss Treatment in Cardiff
Our aim is to bring only the very best services to our patients. This include cutting edge techniques such as follicular unit extraction, or FUE. We are the leading suppliers of FUE hair transplants in Cardiff and have fine-tuned our system to provide excellent results. FUE transplants involve between 800 and 2000 grafts that are individually implanted into a transplantation area and can take around 10 hours to complete. Have a query about our hair transplants in Cardiff? Get in touch with us to speak to our specialists at our hair transplant clinic in Cardiff. If you wish to book your free consultation to begin your hair restoration journey, contact Enhance today!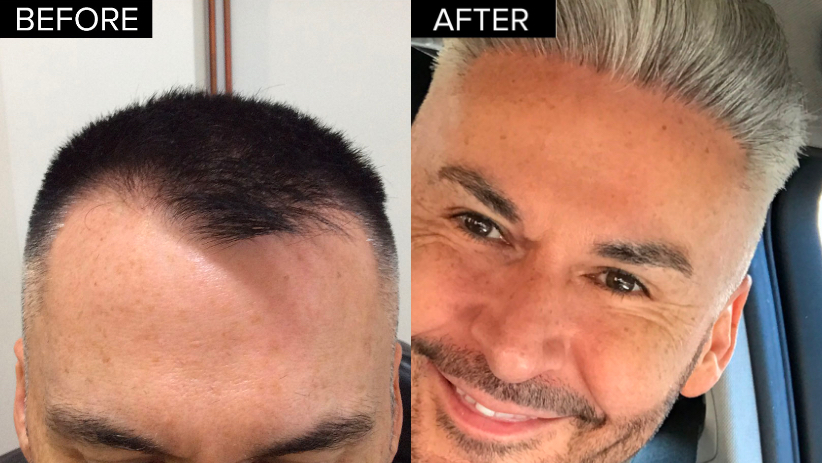 HAIR TRANSPLANT CLINIC IN Cardiff
Enhance Hair Restoration, located at Falcon Drive, Cardiff, services our client base both in Wales and the south of the country. We can be accessed from the east via the M4 or the midlands from the M5.
The Enhance Hair Restoration team understands the issues that accompany hair loss and thinning hair, and that is why we work so hard to get each customer the results they deserve. When patients tell us that we have changed their lives for the better, then we know we have done our job.
Before the treatment starts, we will initiate a free one-on-one consultation to discuss what you want to achieve from the procedure; establishing your requirements and the date of the procedure will be organised.
Get in touch on 0800 808 5880 if you have any further questions or you would like to find out more information about our services at Enhance Hair Restoration. We are open from 9am and close at 7:30pm, Monday to Friday; on Saturday we open at 10am and close at 4pm. We are closed Sundays.
Our Surgeons
The Team
Dr. Peter Williams
Dr. Ganesh Krishnan
The Team
The innovative spirit at Enhance Hair Restoration has been rewarded with the ARTAS Center of Clinical Excellence award for innovative and excellent service for four consecutive years. Because of their hard work and dedication, Enhance Hair Restoration has been asked to work on the development of the ARTAS Robotic System and Hair Studio. It is an honour given to few organizations, but one earned by Enhance as a leading hair transplantation clinic.
View our treatments in full today or alternatively, get in touch with us if you have any further questions or you would like to find out further information about our services.
Dr. Peter Williams
Dr. Williams has more than ten years experience in cosmetic treatments and hair restoration procedures. He has performed literally thousands of hair transplant procedures in the UK and believes that hair transplantation is a combination of surgery and art. Using enhanced equipment and techniques equip Dr. Williams to providing Hollywood standard hair transplants in the UK. The intricate techniques used by Dr. Williams can have life changing results for the patient.
Registered Member of:
General Medical Council (GMC no 3545465)
International Society of Hair Restoration Surgery (ISHRS)
Dr. Ganesh Krishnan
Request A Free Virtual Consultation
For more information on a certain procedure, book your virtual consultation today.
Start Your Journey