Free Consultations

Proven Solutions

Professional & Discreet

50,000+ Patients
hair transplant surgery in birmingham
Joseph House, 970 Stratford Road, Shirley, Solihull, B90 4ED
Enhance Hair Restoration are the leading providers of hair transplants in Birmingham. We are an award-winning facility with a highly skilled team of medical professionals that are dedicated to bringing only the very best hair loss treatments in Birmingham. As previously mentioned, for four consecutive years we have been awarded the ARTAS Centre of Clinical Excellence Award for our excellent service and innovative procedures. Thanks to this award we have been able to assist on the creation of the ARTAS Robotic System and Hair Studio to develop the next successful hair transplant surgery in Birmingham.
Start Your Journey With Enhance Hair Restoration
Book a FREE consultation and get started.
hair loss treatment birmingham
We only want to offer our patients the very best hair restoration methods that we can, including being the leading providers of FUE hair transplants in Birmingham. Follicular unit extraction, or FUE transplants involve grafting between 800 to 2000 follicles from a donor area before implanting them into the specified transplantation area. This process can usually last around a day and provides excellent results. If you would like to learn more about our hair transplants in Birmingham then we would love to hear from you. Get in touch with us today to book your free consultation, we look forward to beginning your hair restoration journey.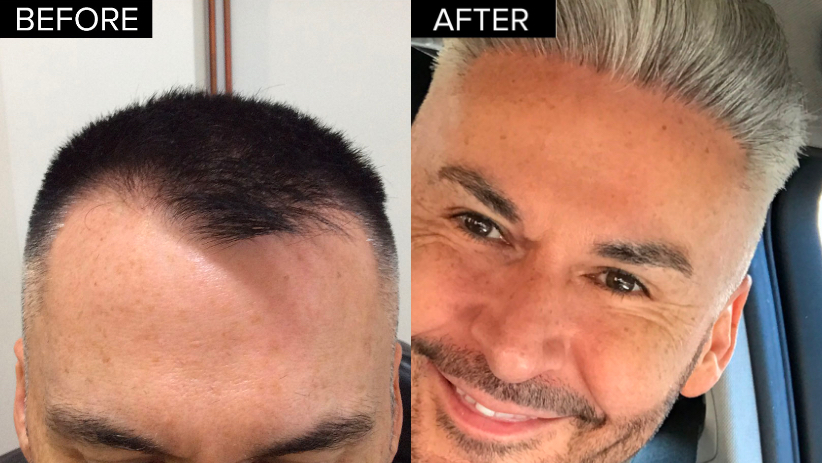 HAIR TRANSPLANT CLINIC IN BIRMINGHAM
Our Birmingham clinic, located at the south of the city in Bromsgrove, provides high-quality hair transplant surgery. We use the most advanced surgical techniques combined with the latest techniques to consistently perform superlative hair transplantation with natural-looking results.
From our centrally located surgery in the midlands, we focus on every aspect of our patient's experience from the first consultation to every follow up visit. At Enhance Hair Restoration, our patients know that they will receive the very best from our highly qualified and experienced surgeons. We are able to offer unrivaled value for money because we own our own premises, therefore keeping outsourced costs to a minimum.
Talk to us at our Birmingham clinic to start your hair restoration journey and phone us on 0800 808 5880. We are open from 9am and close at 7:30pm, Monday to Friday; on Saturday we open at 10am and close at 4pm. We are closed Sundays.
Our Surgeons
The Team
Dr. Peter Williams
Dr. Ganesh Krishnan
The Team
The innovative spirit at Enhance Hair Restoration has been rewarded with the ARTAS Center of Clinical Excellence award for innovative and excellent service for four consecutive years. Because of their hard work and dedication, Enhance Hair Restoration has been asked to work on the development of the ARTAS Robotic System and Hair Studio. It is an honour given to few organizations, but one earned by Enhance as a leading hair transplantation clinic.
View our treatments in full today or alternatively, get in touch with us if you have any further questions or you would like to find out further information about our services.
Dr. Peter Williams
Dr. Williams has more than ten years experience in cosmetic treatments and hair restoration procedures. He has performed literally thousands of hair transplant procedures in the UK and believes that hair transplantation is a combination of surgery and art. Using enhanced equipment and techniques equip Dr. Williams to providing Hollywood standard hair transplants in the UK. The intricate techniques used by Dr. Williams can have life changing results for the patient.
Registered Member of:
General Medical Council (GMC no 3545465)
International Society of Hair Restoration Surgery (ISHRS)
Dr. Ganesh Krishnan
Request A Free Virtual Consultation
For more information on a certain procedure, book your virtual consultation today.
Start Your Journey